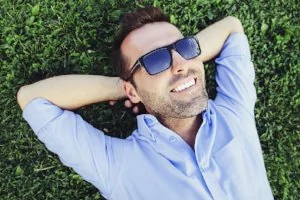 Have you ever avoided dental appointments due to anxiety? Does the thought of the dental chair cause stress? Do you have physiological reactions, such as an overactive gag reflex, that make dental appointments too much trouble to deal with?
If you answered yes to any of these, then you are not alone. Dental anxiety is very common, and can often prevent people from seeking the care they need. That's why Cedar View Dental offers sedation dentistry.
What Is Sedation Dentistry?
Sedation is an add-on that you can get on almost any dental treatment. Before the treatment, we will administer a dental sedative that helps both your mind and your muscles to relax during your time in the chair.
Most types of dental sedative, including the two we offer, will not put you completely asleep. They are time-tested and proven ways to safely combat the stress, tension, and anxiety that often accompany medical visits.
We offer two principle types of sedation: oral sedation and laughing gas.
Oral Sedation | This form of sedation is administered as a medication shortly before the procedure. The medication is prescribed to suit your specific medical needs, allowing you to be relaxed but entirely conscious. You will be able to respond to questions for the duration of the time you're in the chair.
This method is often strongly preferred over traditional IV sedation. No needles required, while still being strong enough to give you a comfortable dental experience. Please note, however, that you will need a ride home from the appointment afterward, as it does take some time to wear off.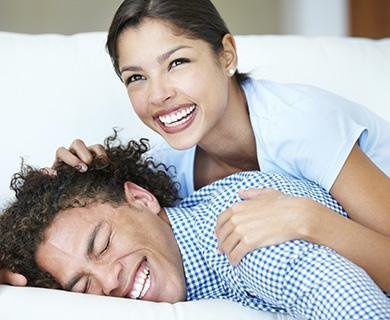 Laughing Gas | Laughing gas has been effectively used in dental sedation for over a century. It is a natural and safe anxiolytic and relaxant which is administered through a nose mask while you're in the dental chair.
As with oral sedation, you will be completely conscious the whole time, but in a relaxed state. Laughing gas is also excellent as a dental sedative because it doesn't metabolize inside your body. That means that none of it sticks around afterward. You can take the mask off and be safely ready to drive home only minutes later.
Contact Us Today About Sedation Dentistry
If you have any concerns about coming in for a dental appointment, don't hesitate to contact us about your sedation dentistry options. We're here for you, whatever your needs are.